ABA Books for Bars – Holiday Savings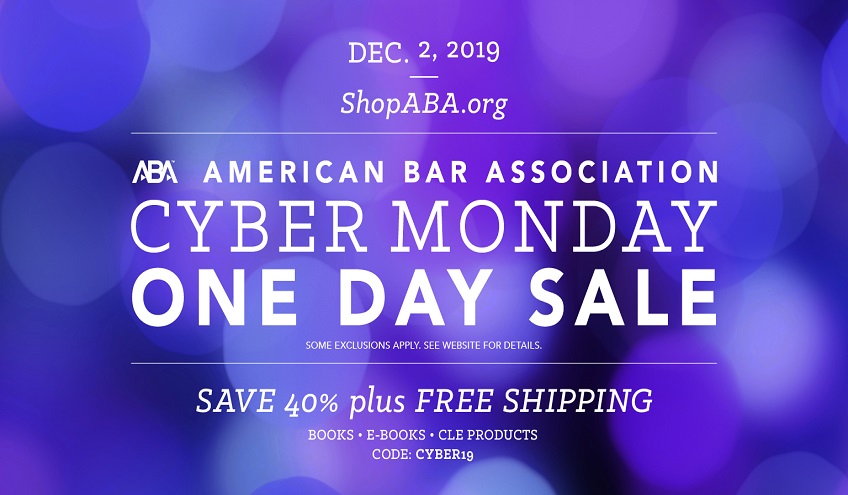 Get ready to save 40% plus free shipping on books, ebooks and CLE products. Select from over 1,500+ new and best-selling titles and on-demand CLE products. Load your shopping cart early for quicker processing on December 2nd.
---
The ABA Publishing has several new books and eBooks across different legal specialties, and you can use our exclusive 15% discount code on any of them. Each month, ABA Publishing delivers expert titles to help attorneys achieve their ambitions:
Members of The Florida Bar can save 15% on ABA books! Visit The Florida Bar Member Benefits page for more details.