About the Video Conference Toolkit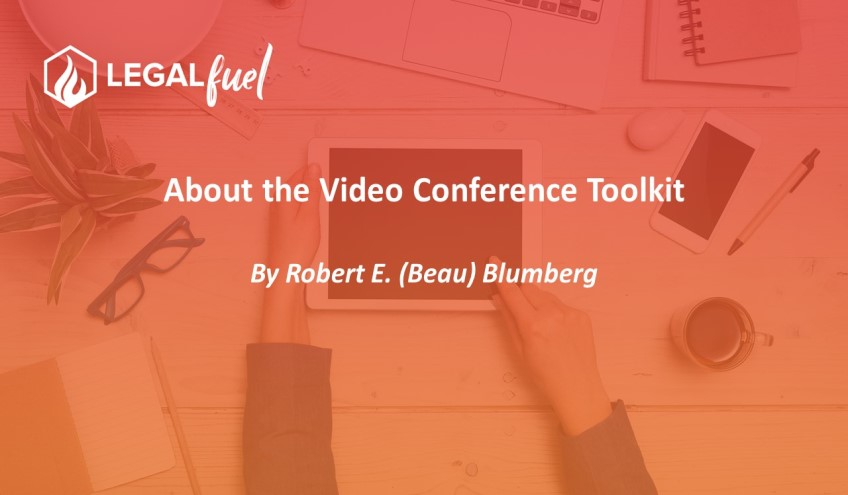 This video conference toolkit provides materials covering introductory to advanced topics. The virtual platforms that are included in this guide include, but are not limited to, Zoom, Webex, and Microsoft Teams. This is an evolving and dynamic guide that will be continuously updated with materials. If there is an area that is not covered, please email the Standing Committee on Technology. Please check back as materials will be continuously added.
---
About the Author(s)
Robert E. (Beau) Blumberg is a partner in the Miami Trial Law Firm of Deutsch Blumberg & Caballero, P.A. A Miami native he received his undergraduate and law degrees from the College of William and Mary and has been a member of The Florida Bar since 2014. Beau Blumberg currently serves as Vice Chair of The Florida Bar Standing Committee on Technology and is a current member of the Rules of Judicial Administration Committee of The Florida Bar, and Florida Bar Grievance Committee "A", he also is a member of the Board of Directors of the Young Lawyers Section of the Dade County Bar Association.
VIEWS AND CONCLUSIONS EXPRESSED IN ARTICLES HEREIN ARE THOSE OF THE AUTHORS AND NOT NECESSARILY THOSE OF FLORIDA BAR STAFF, OFFICIALS, OR BOARD OF GOVERNORS OF THE FLORIDA BAR.