Competency in Maintaining Trust Account Records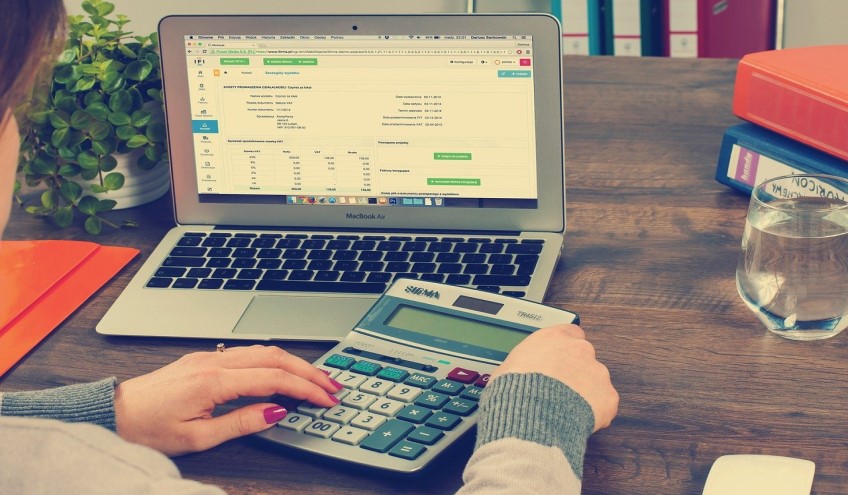 Guest Post by: Renee E. Thompson, The Florida Bar Board of Governors, Fifth Circuit Representative
Lawyers who are otherwise dedicated to the highest standards of ethics and civility can nevertheless run afoul of the Rules Regulating The Florida Bar, often for relatively minor transgressions involving trust accounts, resulting in disciplinary action. This can paint a false picture of a practitioner as lacking professionalism and ethics in the eyes of the profession, which not only diminishes the public's perception of lawyers but can have lasting effects on an attorney's ability to attract clients. This is especially true now that potential clients can view an attorney's ten-year disciplinary history online.
During my legal career, it seems that little technological advancement has been realized with regard to trust account records and methodologies for achieving compliance with the Rules Regulating The Florida Bar. For those attorneys who work in a larger firm setting, record keeping is likely not as much of a challenge if there are CPAs or other staff who help with the administration of record keeping. However, if you are the person performing the monthly reconciliations or overseeing them, it can be very time consuming. Fortunately, there is now emerging software that seeks to solve this long standing problem, as further addressed herein.
No matter how long you have practiced, your behavior sets you apart as a professional when delivering legal services to your clients. Chapter 5 of the Rules Regulating The Florida Bar covers all aspects of the ethical duties that apply with regard to trust accounting, specifically including the areas of record keeping and retention, reconciliation, accounting processes, and disbursement of trust monies. Attorneys are mandated to follow these high standards to ensure accuracy in maintenance and disbursement of a client's trust funds. Attorneys must have a complete understanding of the Rule requirements or else face grave consequences. Having served on the Discipline Review Committee of the Bar's Board of Governors beginning in 2009 and now as a Designated Reviewer, it is undeniable that trust accounts are a constant source of bar grievance issues. In the past two fiscal years alone (2017-18 and 2018-19) over 17 percent of the discipline cases of the Bar have been related to trust account issues. Discipline is not only embarrassing and time consuming for all involved, but costly as well, and minimizing such expenses would provide a great benefit to the legal system.
Some attorneys spend an inordinate amount of time every month preparing handwritten records and reconciliations of their trust accounts in order to meet the high standards mandated by Bar Rules. While Bar Rules do not mandate the use of handwritten vs. electronic record keeping, keeping handwritten records can have its advantages, by ensuring a proper understanding of the rules in order to ensure compliance and by keeping attorneys from dealing with the electronic hitches that software can bring. However, handwritten records also have many disadvantages, primarily, the time it takes to maintain such records, but also the risk for potential inaccuracies that can occur from human error.
By contrast, maintenance of electronic trust account records, which can be accessed remotely and printed, is a method which can assist attorneys with the time it requires to maintain their records and can assure accurate calculations to avoid human error. However, it is not without its risks either. For decades, solos and small law firms have been using Excel and QuickBooks to track and manage their trust accounts. The Bar makes available to attorneys, free of charge, on Legalfuel.com, a series of Excel spreadsheets which can be downloaded and automatically calculate the required reconciliations once data is inputted and can be printed for physical retention. This method is a relatively easy way to ensure that records are maintained in accordance with Bar Rules. It can be a bit cumbersome to work within spreadsheets if you are not proficient with Excel. The Excel forms are set up with built-in formulas, but the user is still required operate within Excel spreadsheets. Unfortunately, this method also does not allow you to print checks directly from it, and thus, the potential for writing a check that will result in insufficient funds is possible.
Additionally, QuickBooks and Excel spreadsheets can be flawed, because QuickBooks cannot perform a three-way reconciliation to compare a month-end bank statement with a firm's trust ledger and client ledgers, and does not have easily created client ledgers. QuickBooks was not designed for law firms, so automated entries and multi-step work arounds can be time consuming, and ensuring compliance can often require other staff or a CPA to maintain these records accurately. When it comes to maintaining a client ledger, maintaining a three-way reconciliation of the trust ledger balance, the trust bank statement, and the sum of all individual client balances and not overdrawing a client ledger balance, there are still risks and pitfalls involved with the use of such programs. Further, maintenance of records electronically or in the cloud can be risky without printing copies of your records.1
No matter what method you choose, a more streamlined process for trust accounting would not only assist attorneys in avoiding professionalism issues but would also help the Bar to minimize disciplinary actions and the consequent procedural costs. Having worked as an attorney in a small firm setting, then as a partner in a mid-sized firm, and now as a solo practitioner in my own firm, I realized there must be a more efficient way to help small firm attorneys manage record keeping and to help relieve the time consuming nature of monthly reconciliations. In search of a new way, I spent the past two years working as a member of the Special Committee on Trust Accounting, looking at a possible custom software solution. As with all custom solutions, sometimes they offer more in dreams than in reality, but now as the current Chair of the Technology Committee for the Board of Governors and Member Benefit Liaison on the Board of Governors, I am very excited about the possibilities offered by new software on the market to help attorneys with competency in maintaining their trust account records.
Notably, The Florida Bar Board of Governors recently approved TrustBooks2 as a new member benefit discount. What is promising about this new software are the built-in safeguards that keep you from overspending a client's balance, the ability to perform three-way reconciliation automatically with electronic signoffs, and a function allowing a practitioner to print checks electronically and automatically generate reports compliant with Bar Rules. Whether used as a stand-alone program or in combination with a practice management program such as Clio, this software allows the user to print trust checks from the program so that a client ledger cannot be overdrawn. It also integrates with LawPay for credit card processing.
While the tried and true methods certainly work, your practice might nevertheless benefit from the systematized functions of newly developed and emerging software and technologies. Competency and professionalism in practice is judged many times not only by legal skills, ethics and substantive knowledge, but on sound practice management processes as well. Keeping accurate trust account records is no exception.
---
1. [The use of QuickBooks Cloud this past year proved that solely maintaining your trust accounting books in the cloud is not a viable option. In the Summer of 2019 QuickBooks cloud hosting provider iNSYNQ was hit with a ransomware attack that shut down its network making it impossible for them to safely access their data or backups. This ransomware attack left customers unable to access their accounting data for more than three days.]↩
2. [TrustBooks helps Florida attorneys stay compliant with The Florida Bar rules over trust accounting. TrustBooks makes trust accounting drop dead simple. Created specifically for an attorney's trust account, TrustBooks has unique features like always maintaining client ledgers, automatically generating Three-Way Reconciliations, and never deficit spending for a client. Florida Bar members get an exclusive discount of 3 months free (25% discount) on an annual DIY plan or $15 off (12% discount) the monthly TEAM plan. To learn more and start using TrustBooks, visit www.trustbooks.com/florida. Florida Bar members should used discount promo code FLORIDA.]↩
---

Renee E. Thompson is a solo civil trial attorney and mediator from Ocala, Florida. She is an active leader in The Florida Bar, serving on the Board of Governors as the current Technology Chair and Member Benefit Liaison and on the Executive Council of the Solo and Small Firm Section. She is an adjunct professor at the University of Florida Levin College of Law in the area of Practice Management and Technology, and has received the General Practice/ Solo and Small Firm Section's Walter S. Crumbley Award for her contributions in the area of Practice Management. She established a reputation at a young age as a high achiever, as President of The Florida Bar Young Lawyers Division and inaugural Chair of The Florida Bar Leadership Academy, and received the President's Award of Merit twice while serving on the Board of Governors. She is currently a candidate for President-elect of The Florida Bar in the March 2020 election.