Downloading and Installing Zoom on Your Computer
Introduction
There are many ways to log in for a Zoom meeting using your computer. This guide will cover all of those possibilities.
If you want to prepare to join a Zoom meeting ahead of time, the easiest thing to do is install the program on your computer prior to the start of the meeting. This will not only ease the process of joining that meeting; it'll also ensure that you can easily join any and all future meetings.
Step-by-step guide to downloading Zoom before a meeting.
Step 1 — Go to zoom.us.
Step 2 — Hover your mouse over Resources at the top right, then click Download Zoom Client.

Step 3 — Find the Zoom Client for Meetings section, then click Download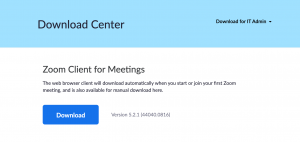 Step 4 — Choose where you want to save the file on your computer, then click Save.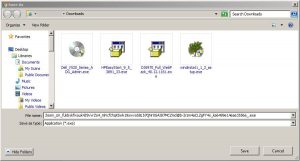 Step 5 — Once the download is complete, click the installation file at the bottom left.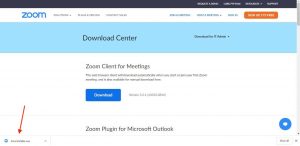 Step 6 — If prompted, choose to Run the file.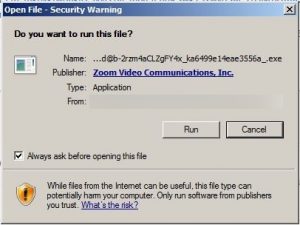 Step 7 — Allow the Zoom installer to complete.

Step 8 — Once the Zoom Cloud Meetings window appears, the program has been installed on your computer, and you are ready to join a meeting.
---
About the Author(s)
Lillian Ewen is the Senior Appellate Staff Attorney for the 19th Judicial Circuit, which is comprised of St. Lucie, Martin, Indian River, and Okeechobee Counties. She currently serves on The Florida Bar's Committee on Technology, as well as the Small Claims Rules Committee. She's a past chair of the Voluntary Bar Liaison Committee and participated in Class I of the Wm. Reese Smith, Jr. Leadership Academy.
VIEWS AND CONCLUSIONS EXPRESSED IN ARTICLES HEREIN ARE THOSE OF THE AUTHORS AND NOT NECESSARILY THOSE OF FLORIDA BAR STAFF, OFFICIALS, OR BOARD OF GOVERNORS OF THE FLORIDA BAR.