When Meditation Doesn't Work: Practical Solutions for Managing Burnout
September 20 @ 12:00 pm

-

1:00 pm

Free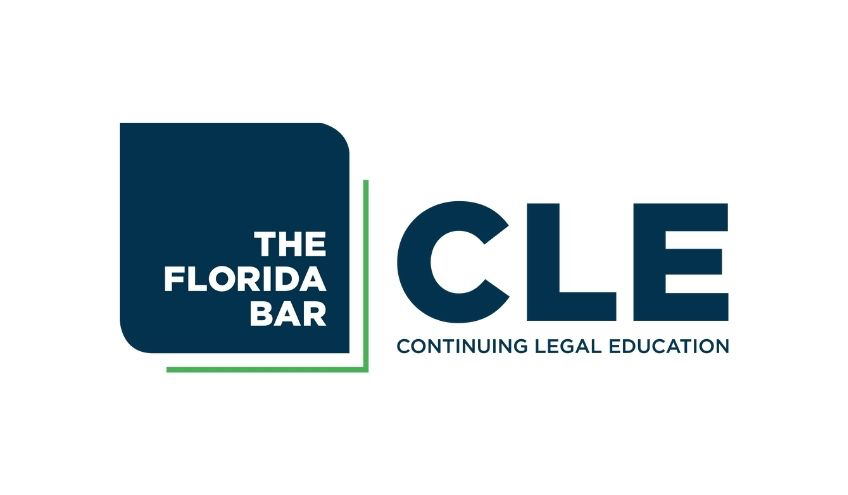 Approved by The Florida Bar for 1.0 hour of General CLE credit including 1.0 hour of Mental Health and Wellness CLE credit.
DESCRIPTION
Practitioners sharing their unique definitions and personal experiences with burnout can offer invaluable insights to many who may have hesitated to recognize or express their own struggles with burnout. While acknowledging and appreciating these lived experiences, Dr. Kristie DeBlasio, as moderator, will highlight and incorporate practical yet effective strategies for managing and preventing burnout. These strategies encompass various aspects including nutrition, exercise, humor, grounding, music, and journaling.
Learning Objectives:
• Webinar participants will be inspired to self-assess and identify signs of burnout in their lives.
• Attendees will be empowered to apply the practical solutions discussed in the webinar to effectively navigate and combat current or potential burnout challenges.
This webinar is sponsored by The Florida Bar's Standing Committee on Mental Health and Wellness of Florida Lawyers Education Subcommittee.
PRICE
Free (Limited Spots)
MODERATOR BIO:
Kristie DeBlasio, PhD, MA, CCATP
Clinical Psychologist · Ricci Psychology Partners
Dr. Kristie is a clinical psychologist at Ricci Psychology Partners in Palm Beach County. She obtained her undergraduate and masters degrees at Elon University and Loyola University while she obtained her Ph.D. from Nova Southeastern University. Dr. Kristie also obtained specialized training in the treatment of anxiety disorders as a Certified Clinical Anxiety Treatment Professional (CCATP) and also completed a Nutrition and Healthy Living certificate program at Cornell University. She helps children, adolescents, and adults work through challenges associated with anxiety, obsessions and/or compulsions, phobias, and trauma, as well as social distress, low self-esteem, abandonment, codependency, life transitions, and relationship distress. Dr. Kristie is also often accompanied by her trained therapy dog, Sienna, in her sessions.
SPEAKER(S) BIO:
Loreal Arscott, Esq.
Private Law Practice · L.A. Law Firm, P.A.
Attorney Arscott earned a Bachelor of Art in both Political Science and English, with a minor in Psychology from The Florida State University. She then went on to earn her Juris Doctorate from University of Florida's Levin College of Law and has been admitted to practice law in Florida since 2007. Attorney Arscott is now a solo practitioner at her law firm L.A. Law Firm, P.A. based in Miami, Florida. Previously, however, she worked as a Program Attorney for the Guardian Ad Litem Program and eventually became a Division Chief for Florida's Department of Children and Families' Children's Legal Services. Thereafter, Ms. Arscott transitioned to litigation in the Corporate Law Department of a major insurance company. Following which, Attorney Arscott again pivoted in her legal career and served as Assistant City Attorney for the City of Miami Gardens, and later became the inaugural Director of the Office of Civic Engagement. Ms. Asrcott also serves on the Board of Directors for various organizations and is involved in various civic and voluntary bar organizations.
Margaret "Peggy" Hewitt, Esq.
Resources and Services Manager · Florida Lawyers Mutual Insurance Company
Attorney Hewitt earned a Bachelor of Arts in Political Science, Law from University of Florida and obtained her Juris Doctor from the University of Florida's Levin College of Law. She has been admitted to practice law in Florida since 1984. She began her career at a transactional law firm but quickly transitioned to becoming an Assistant State Attorney in the Ninth Judicial Circuit for Orange County, Florida. Thereafter, Attorney Hewitt worked as Assistant General Counsel for the Orange County Sheriff's Office until she ultimately secured her "dream job" working as in-house counsel at Disney World. From there, Ms. Hewitt worked as a partner at Jones, Hurley & Hand, P.S. for approximately twenty-two years. During the COVID pandemic, however, she decided to make another transition and now works as the Resources and Services Manager at Florida Lawyers Mutual Insurance Company.
Yolanda Strader, Esq.
Co-Founder and Co-Managing Attorney · Strader Paschal PLLC
Attorney Strader earned a Bachelor of Business Administration in Accounting from University of Miami and obtained her Juris Doctor from the University of Miami School of Law. She has been admitted to practice law in Florida since 2009. After working at Carlton Fields "Big Law," for approximately twelve years and ultimately rising in ranks and becoming a Shareholder, Mrs. Strader chose to pursue her passion of representing growing businesses. She has since founded Strader Paschal PLLC with her brother, Bryan L. Paschal, where they both serve as co-managing attorneys. Attorney Strader is a mother of two young children, presently serves as the Vice Chair of the Seventeenth Judicial Circuit Grievance Committee, and is actively engaged in various voluntary and civic organizations.