FEATURED CLE | Human Trafficking – Identification, Reporting and Interventions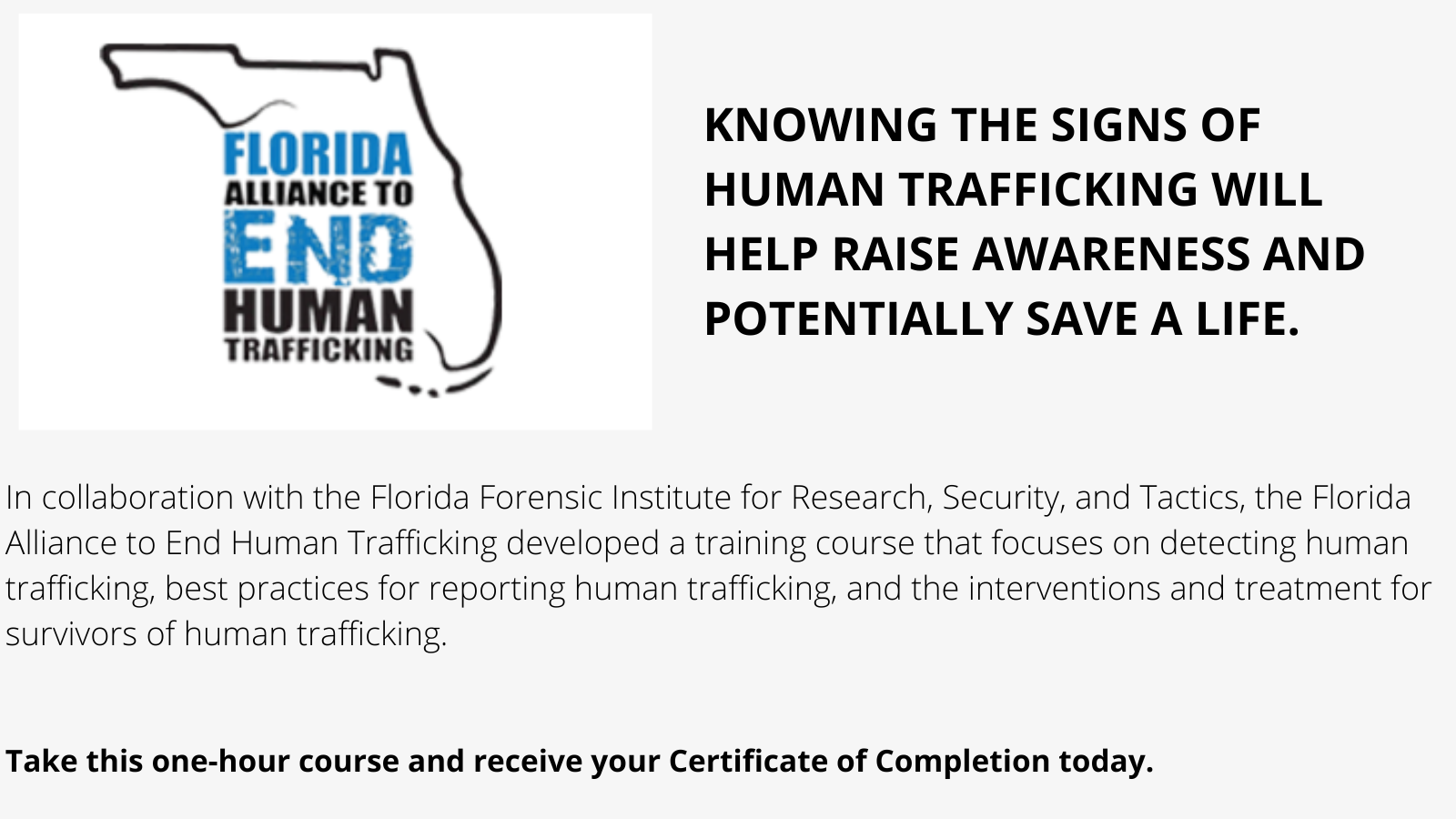 COURSE NUMBER
2206527N
CLE
Approved for 1.5 hours of General CLE Credit.
DESCRIPTION
Florida ranks 3rd in the country in prevalence of human trafficking cases reported. Legal professionals are in a unique position to identify human trafficking and advocate for these victims. In collaboration with the Florida Forensic Institute for Research, Security, and Tactics, the Florida Alliance to End Human Trafficking developed this training course that focuses on detecting human trafficking, best practices for reporting human trafficking, and the interventions and treatment for survivors of human trafficking. This CLE is designed to support legal professionals when working with this vulnerable population and to arm them with the tools to identify and report victims
LEGALFUEL CLE PRESENTATIONS ARE INTENDED FOR EDUCATIONAL PURPOSES ONLY AND DO NOT REPLACE PROFESSIONAL JUDGMENT. STATEMENTS OF FACT AND OPINIONS EXPRESSED ARE THOSE OF THE PRESENTERS INDIVIDUALLY AND, UNLESS EXPRESSLY STATED TO THE CONTRARY, ARE NOT THE OPINION OF THE FLORIDA BAR OR ITS COMMITTEES. THE FLORIDA BAR DOES NOT ENDORSE OR APPROVE, AND ASSUMES NO RESPONSIBILITY FOR, THE CONTENT, ACCURACY OR COMPLETENESS OF THE INFORMATION PRESENTED. ANY FEEDBACK SHOULD BE PROVIDED TO THE EVENT ORGANIZER.