How to Record Your Videoconference Meetings
Depending on your type of meeting you may want to create a recording for future use. This is helpful both in regular meetings and in videotaped depositions. Also depending on the platform used you may be required to purchase a paid subscription in order to record and to save the recording in the cloud.
Generally speaking, the recording option is limited to the host of the meeting. The host can generally not only record the meeting but also activate the option for other participants to record the meeting as well.
In a platform such as Zoom, the process to record as the host is simple.
Step 1: Start a meeting as a host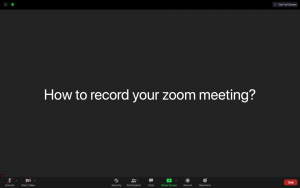 Step 2: Press the record button at the bottom of the screen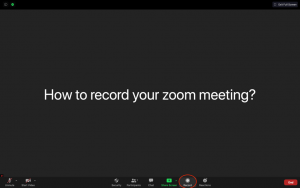 Step 3: Select whether you want to record the meeting on your computer or on the cloud (cloud service is limited to a paid account on the Zoom platform)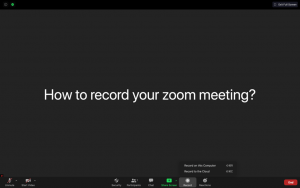 Step 4: You can either pause or stop recording at any time by pressing the pause/stop button located in the same spot as the recording button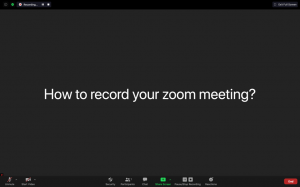 Step 5: Once you've stopped the recording and ended your meeting you can choose the location to save your recording which will be converted to an mp4 file.
If you are a participant in the meeting you can go through the same steps as described above but you will need to receive permission from the host to record.
Additional Resources
Zoom Support Articles on Recording
---
About the Author(s)
Sebastian Jaramillo is a Board-Certified Specialist in Real Estate Law currently serving on the Committee on Technology and a former chair of the Member Benefits Committee of The Florida Bar.