The Florida Bar Recommended Best Practices For Remote Court Proceedings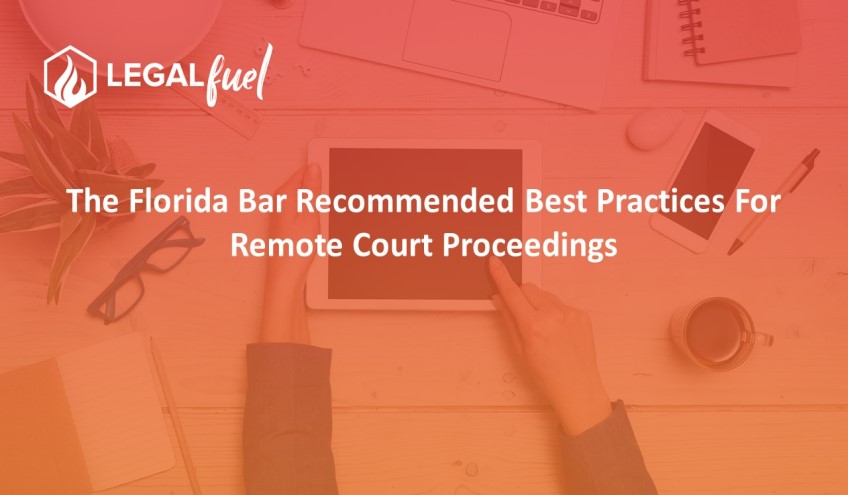 The Florida Bar Board Technology Committee has produced a best practices guide for remote proceedings. The guide includes recommended practices for everything from proper attire and lighting, to screen sharing and evidence submission.
The recommended best practices are designed to provide a guide to all participants, based on currently available technology, to maximize the effectiveness of remote proceedings. They are not intended to relax or supplant the Florida Statutes, the Florida rules of court, local rules of court, administrative orders, individual judges' instructions, the Rules Regulating the Florida Bar (including, without limitation, the Rules of Professional Conduct), or any other substantive or procedural law (collectively, the "Applicable Law, Rules, and Procedures"). All Applicable Law, Rules, and Procedures are intended to prevail, unless expressly stated otherwise.
The guide is divided into five sections:
Remote Procedures Applicable to All Proceedings
Remote Procedures Applicable to Non-Evidentiary Hearings
Remote Procedures Applicable to Evidentiary Hearings
Remote Deposition Procedures
Remote Mediations