Tools Legal Professionals Need When Working From Home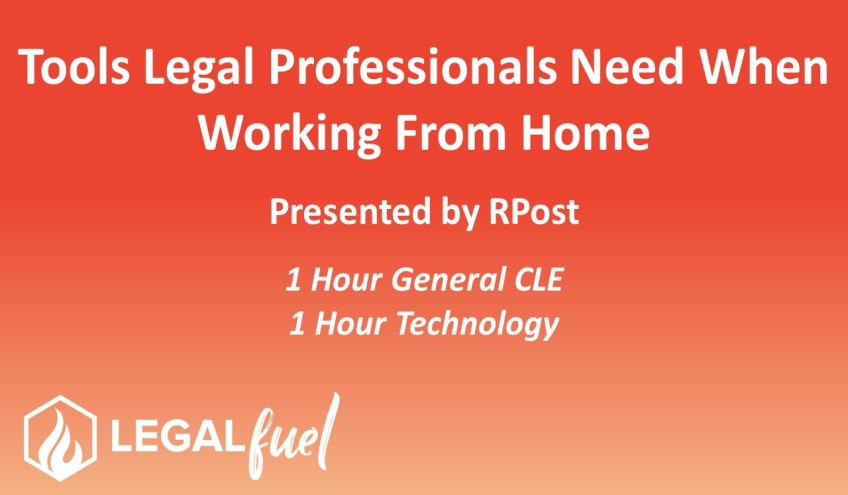 Course Number
3907
CLE
Approved for 1.0 hours of General CLE Credit and 1.0 hours of Technology.
Description
As more and more professionals of all stripes are transitioning to work-from-home arrangements to ensure social distancing, many of you may be scrambling to find the right tools to minimize any disruption to your business. Many of you now have to balance your regular demands as legal professionals with having to homeschool children and care for loved ones—not to mention having to weather the storm of bad news coming in every day.
This 60-minute webinar will help you understand:
Planning your day given the new realities of working from home;
Thoughts about best laptops and monitor setups that will make you most productive and comfortable;
Choosing the best software tools (Dropbox, Skype, Slack, Basecamp, etc.) to facilitate remote work; and
Tips for maintaining good internet connectivity and backup plans in case the internet goes down.
In addition we will be introducing a *free* work from home program that will help legal professionals during this crisis. It includes an e-signature, email security, and file sharing toolkit that can be installed in 2-minutes into Microsoft Outlook and Gmail.
---
You must report your completed courses online using the course number referenced above.
Post CLE Credits