Cyber Security Risk Management Resource Center for Florida Lawyers [Guest Post by Florida Lawyers Mutual Insurance Company]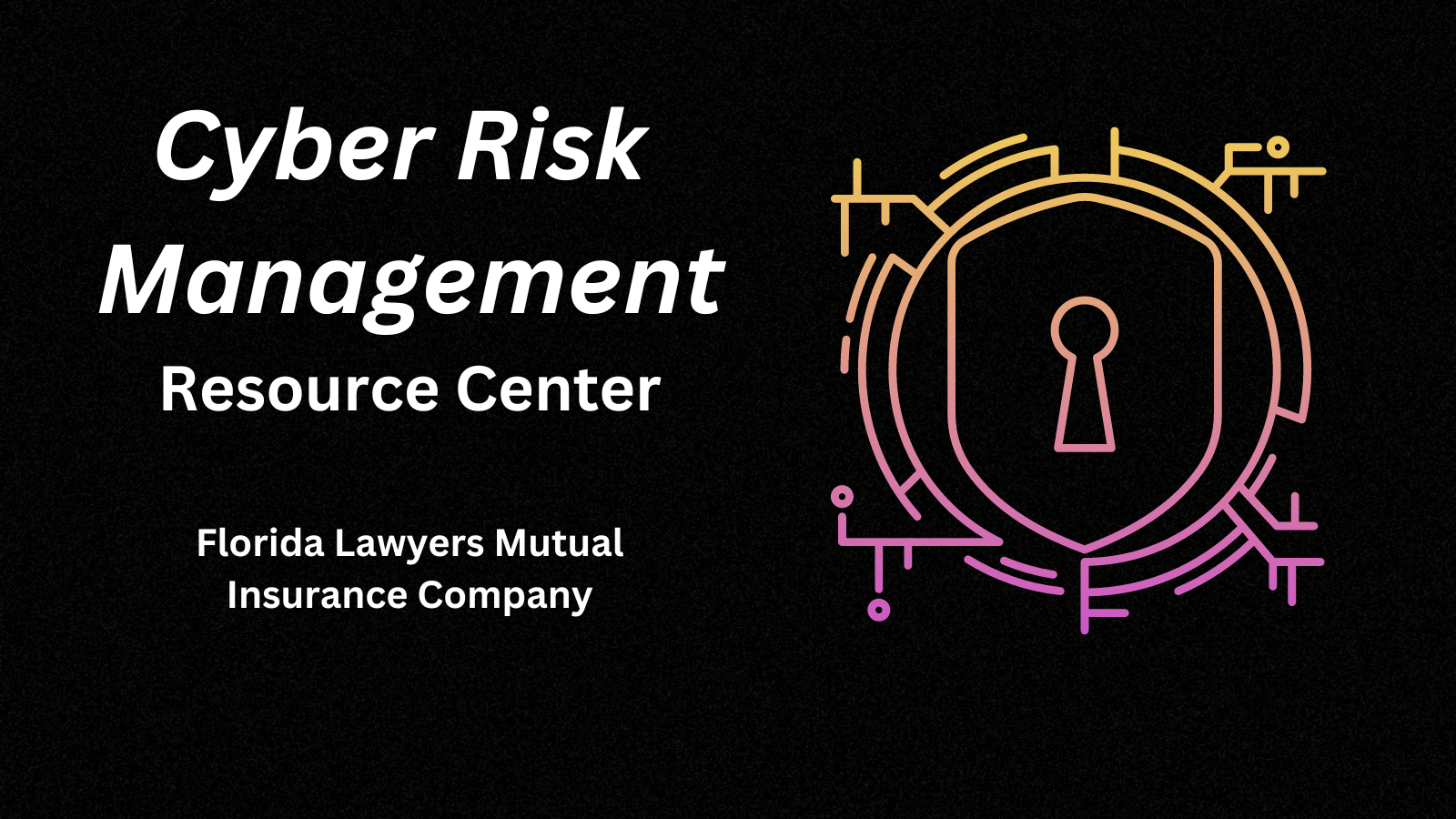 Created and Provided By: Florida Lawyers Mutual Insurance Company
Helpful Cyber Risk Management Resources for Protecting Your Florida Law Practice
There is no greater threat facing Florida lawyers today than that of cyber crime. Bad actors are actively working to compromise your practice and your clients. If you don't do what it takes to keep them out, they will invade your systems, divert your funds, infiltrate your accounts, lock you out of your devices, hold you ransom, and subject you to costly errors & omissions claims.
Knowledge and prevention are key. That's where this Cyber Security Risk Management Resource Center comes in. Florida Lawyers Mutual is pleased to make the following resources available cost-free to all members of The Florida Bar!
To view the full page of resources, including articles, checklists, White Papers, and CLEs, select the following link: Cyber Risk Management Resource Center
VIEWS AND CONCLUSIONS EXPRESSED IN ARTICLES HEREIN ARE THOSE OF THE AUTHORS AND NOT NECESSARILY THOSE OF FLORIDA BAR STAFF, OFFICIALS, OR BOARD OF GOVERNORS OF THE FLORIDA BAR.