Florida Courts E-Filing Portal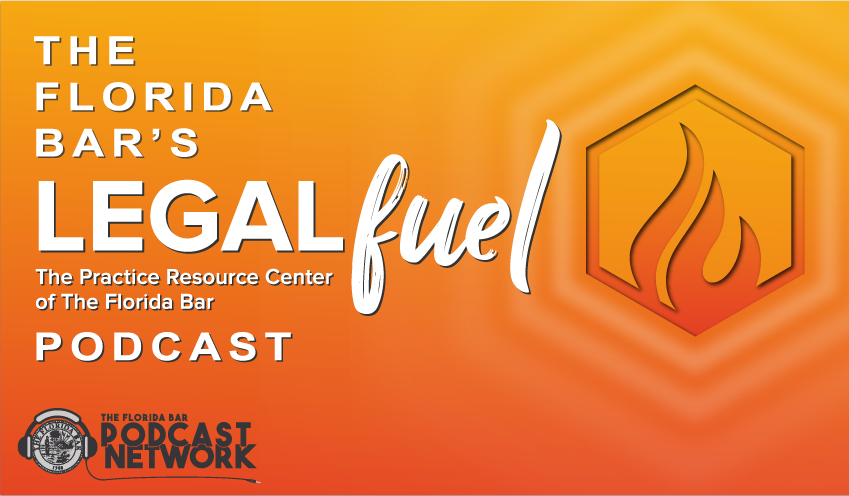 The Florida Courts E-Filing Portal system links all of the 20 judicial circuit courts, the 5 District Courts of Appeal and the Supreme Court – all through one single, integrated Portal website. Usage of the E-Filing Portal has grown significantly since it first began accepting documents in 2011. According to its 2019-2020 Annual Report, almost 300,000 registered filers use the system, sending over 25 million documents to the Florida's Court System annually. Still, the Portal remains a confounding topic for many practicing attorneys.
In this episode, hosts Christine Bilbrey and Karla Eckardt speak with Carolyn Weber about the Portal. They cover portal basics, FAQs, and discuss upcoming updates.
Carolyn Weber joined the Florida Court Clerks and Comptrollers [FCCC] organization in November 2012 as the Portal Program Manager and has helped in the design and implementation of the Florida Courts E-Filing Portal. She has worked with the Courts and Clerks both Federal and State for the past 38 years in a variety of roles. She was instrumental in the design and implementation of the Federal Court's e-Filing application CM/ECF. Carolyn has her MBA in Computer Information Systems.
This podcast has been approved by The Florida Bar Continuing Legal Education Department for 1 hour of General CLE credit including 1 hour of Technology CLE credit. Course #4550.
REFERENCED RESOURCES:
Note: The Florida Bar cannot assist you with your filing or troubleshoot your portal issues. To request e-filing support, submit a support request form, email support@myflcourtaccess.com, or call (850) 577-4609 and leave a message.
---
The views expressed by the participants of this program are their own and do not represent the views of, nor are they endorsed by The Florida Bar, their respective officers, directors, employees, agents, or representatives. None of the content should be considered legal advice. As always, consult a lawyer.