Hiring an Interpreter for a Legal Proceeding
When hiring an interpreter for a legal proceeding, there are a few things attorneys should consider.  Law firms should request the interpreter's credentials, especially when dealing with high profile cases.  The mere fact that a person is fluent in another language does not qualify them to interpret in a court of law or at a legal proceeding.  Informing the agency of the type of case the interpreter will be dealing with helps the agency locate the interpreter that is the "right fit" for the proceeding.  For instance, in medical malpractice cases an interpreter with both a medical certification and a state certification will be best equipped to handle the assignment.  Hiring an interpreter with a background in technology will not be the best suited candidate if you are dealing with a case involving heavy medical terminology.  
It is important to know that the judicial system requires that a person interpreting in a legal proceeding must not only have qualifications, but they must also have experience.  An interpreter should always follow judicial guidelines and ethics.  One of the most important guidelines is not to give legal advice during the proceeding. 
Perhaps, one of the most common mistakes law firms make when hiring an interpreter is assuming that all interpreters are certified.  The State of Florida only offers certification in the following languages:
Spanish
Haitian Creole 
French
Russian 
Portuguese 
Mandarin
Bosnian, Serbian, Croatian
The certified court interpreter represents the highest state-level designation an interpreter can uphold, and agencies should always reach out to the certified interpreters first. 
The next time you need to hire the services of an interpreter, you must ask the following important questions:
Have you previously interpreted in a court of law?
Are you certified or what credentials do you have?
Through what agencies are your qualifications valid?
Last, but not least, it is important to schedule your interpreter directly through an interpreting/translation agency so that your requests do not get lost in translation. Hiring the interpreter/translator directly through an agency also helps you keep your costs low and ultimately save your clients money.
For additional information about Horizon Legal Solutions, an approved Member Benefits provider of The Florida Bar, and to take advantage of your Florida Bar Member discounts, please visit their website at Horizon Legal Solutions | Florida Bar Member Benefits.
About the Author(s)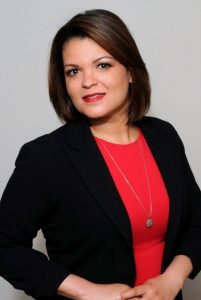 Karina I. De La Cruz
President
As President and Director of Language Pickup by Horizon Legal Solutions, Karina De La Cruz has a vast knowledge in the legal field. Her expertise in the legal arena allows her to understand the needs of both legal and medical professionals.
Karina obtained an Associates of Arts in Paralegal Studies from Cooper Career College. She then went on to obtain her Bachelor's Degree in Business Administration, with a major in International Business, from Northwood University in West Palm Beach, FL. She attended Nova Southeastern University for her post graduate studies in Master's in Business Administration (MBA).
As a legal assistant and paralegal for nearly 10 years, Mrs. De La Cruz was employed by some of the most prominent law firms in South Florida. She saw the need for language services and in 2006 founded Horizon Legal Solutions, Inc.
VIEWS AND CONCLUSIONS EXPRESSED IN ARTICLES HEREIN ARE THOSE OF THE AUTHORS AND NOT NECESSARILY THOSE OF FLORIDA BAR STAFF, OFFICIALS, OR BOARD OF GOVERNORS OF THE FLORIDA BAR.