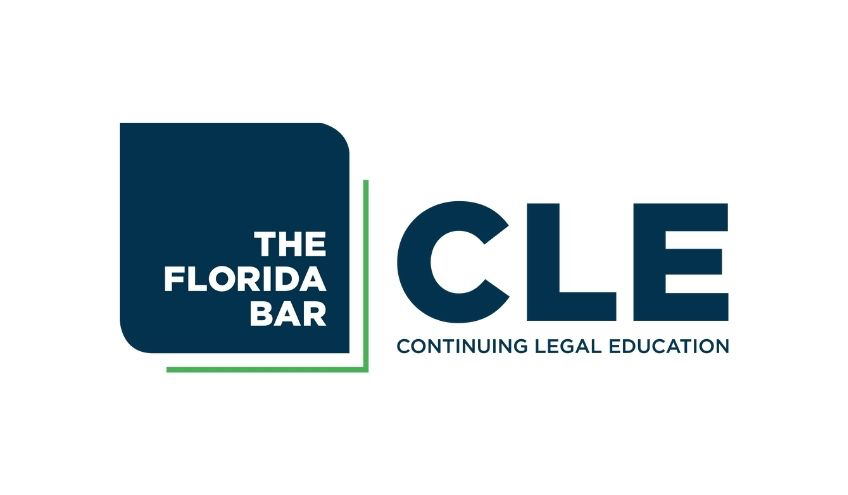 Florida Bar CLE Requirement (CLER)
TOTAL: 33 CREDIT HOURS
Professionalism Requirement (PR): 5 of 33 credit hours must be in courses offering ethics, professionalism, bias elimination, substance abuse, or mental illness awareness credit.
LegalFuel Link: https://bit.ly/2mrmezG
– At least 1 of 5 PR hours must be in a course specifically offering professionalism credit.
LegalFuel Link: https://bit.ly/2ms52dp
Technology Requirement: 3 of 33 credit hours.
LegalFuel Link: https://bit.ly/2kN7Gdo
Note: The Professionalism and Technology Requirements are included in, not in addition to, the 33-credit hour total. If a member completes more than 33 credit hours during any reporting cycle, the excess credits cannot be carried over to the next reporting cycle. It is the responsibility of the member to report CLE credit and to complete the CLE requirement. Each member should be aware of all deadlines and obligations to The Florida Bar.
LegalFuel CLE FAQ
1.   Are LegalFuel CLEs approved by The Florida Bar?
Yes. LegalFuel: The Practice Resource Center of The Florida Bar is a department within the Bar. All the CLEs available on our Free CLE page are approved and available for credit.
2.   How do I post CLE credit for a LegalFuel program?
You must self-report your completed courses online, in your Florida Bar Member Portal, using the course number referenced below the video player window.
3.   How do I obtain a certificate of completion?
LegalFuel does not provide certificates of completion for its CLEs. Certificates of completion are not required for Florida Bar members to receive credit for LegalFuel CLEs. See Question 2.
4.   Will LegalFuel CLEs count towards out-of-state CLER?
LegalFuel CLEs are only accredited through The Florida Bar. Members of other state bars will need to contact their state bar to determine if LegalFuel CLEs are acceptable for use towards satisfying the CLER requirement for that state bar. As mentioned above, we do not provide certificates of completion for any LegalFuel CLE.
5.    Are there CLEs on specific areas of law?
No. LegalFuel: The Practice Resource Center of The Florida Bar is the department charged with providing members with law office/practice management assistance and resources. As such, our CLEs are ONLY on law office/practice management topics. For CLEs on the practice of specific areas of law you'll need to go through the Bar's main CLE course catalog: https://tfb.inreachce.com/
6.    Do LegalFuel CLEs satisfy my Basic Skills Course Requirement (BSCR)?
No. BSCR is a two-phase requirement for new lawyers. Phase I is Practicing with Professionalism and Phase II is basic level Young Lawyers Division (YLD) courses, neither of which is available on LegalFuel.
Phase I: Practicing with Professionalism (PWP) must be completed online or in person at one of the locations provided by The Florida Bar. Online link: https://bit.ly/2msiVs2
Phase II: YLD Basic Level Courses must be completed online or in person. Online link: https://bit.ly/2kSUgg4
7.    When does my reporting cycle start/end?
The Practice Resource Center does not have access to individual member records. You can access your CLE records in your Member Portal. For more information, please contact the CLE Department at clemail@floridabar.org or (850) 561-5842.
8.    Can LegalFuel CLEs be reported multiple times?
LegalFuel CLEs can only ever be reported once. If you've reported a course during a previous reporting cycle, it cannot be counted towards credit for future reporting cycles. Check your CLE credit history to verify whether you've previously reported a course.
9.    CLEs For Florida Registered Paralegals (FRPs)
FRPs must complete a minimum of 33 hours of continuing education (CE) every three years to maintain their status. Of the 33 hours, five (5) hours must be in ethics or professionalism and three (3) hours in technology. FRPs do not have to meet a Basic Skills Course requirement.
FRPs can use LegalFuel Free CLEs to meet continuing education requirements.
Additional FRP resources:
---
For more information on CLER and/or BSCR contact the Legal Specialization & Education Department or visit the Bar's main CLE information page.
Contact Information:
Email: clemail@floridabar.org
Phone: 850.561.5842
Fax: 850.561.9421