How to Effectively (and Ethically) Market Your Law Firm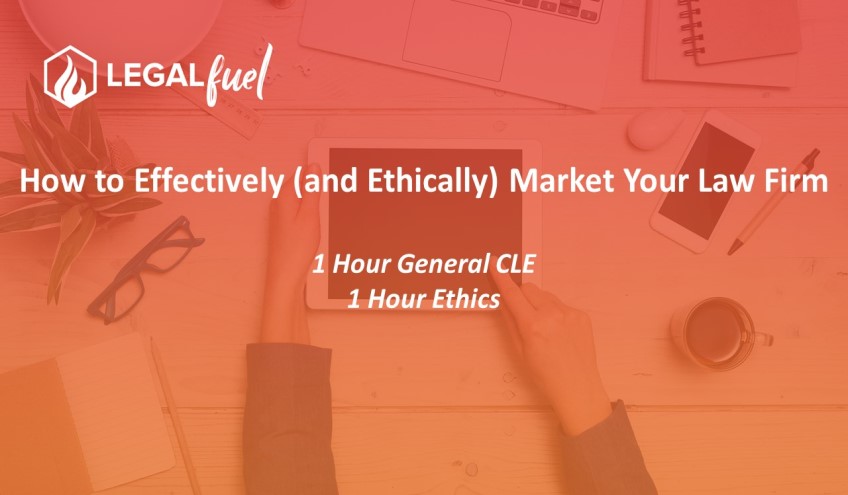 Course Number
4272
CLE
Approved for 1.0 hours of General CLE Credit and 1.0 hours of Ethics.
Description
2020 has been a rollercoaster of a year. The question of how to find new clients (let alone grow your firm) has been a lingering issue for many attorneys given all the uncertainty in the current market.
In this webinar, we've partnered with law firm marketing expert Zeke Silvani of Convert IT to discuss key principles of legal marketing. You'll walk away with tactical advice that you can implement immediately and understand how to stay within ethical marketing guidelines.
Learning Objectives:
Know the ethical do's and don'ts of marketing your law firm.
Understand the most common marketing mistakes and how to easily avoid them.
Determine which marketing strategies will work best for you and your firm.
Learn how to cut through the fluff when evaluating marketing partners.
RESOURCES
SPEAKER BIO
Zeke Silvani is the Chief Revenue Officer at Convert IT Marketing, the nation's most successful legal-specific Pay Per Click (PPC) agency. Prior to joining CIT, Zeke worked at Google where he launched the Google AdWords app, and more recently at Capital One where he built and launched hardware, software, and financial products that you've probably seen on TV. His day job is creating products and growing businesses, but his real job is being a dad, husband, kite surfer, and friend. He doesn't like long walks on the beach and is a terrible cook!
Larry Port is the founder and CEO of Rocket Matter, the leading cloud-based legal practice management software. Larry is also a speaker and award-winning writer at the crossroads of the legal profession and cutting-edge technology. His book, The Lean Law Firm: Run Your Firm Like the World's Most Profitable and Efficient Businesses, was recently published by the American Bar Association. Larry frequently discusses design and efficiency as well as quality techniques in the software industry that can be leveraged by lawyers and other legal professionals. Larry was also named to the Fastcase 50 honoring the law's smartest, most courageous innovators, techies, visionaries, and leaders.
---
You must report your completed courses online using the course number referenced above.
Post CLE Credits