A 12-Month Plan for Going Paperless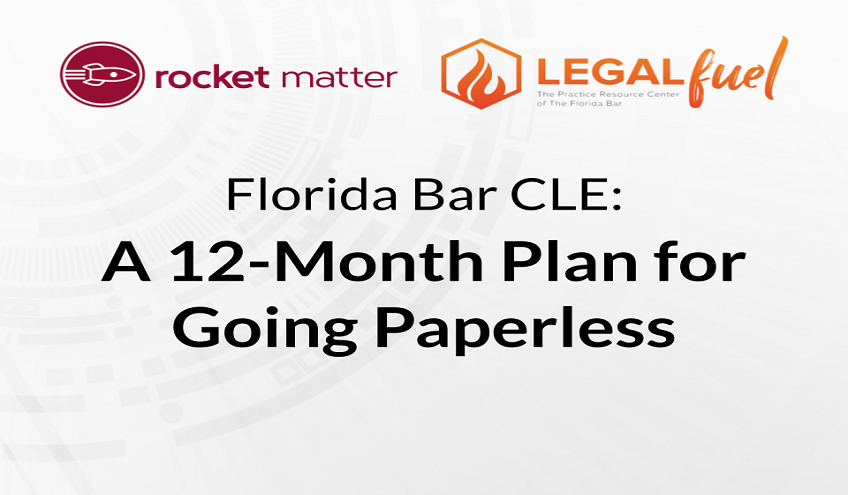 Course Number
3330
CLE
Approved for 1 hour of General CLE Credit and 1 hour of Technology.
Description
Going paperless: It's arguably the most important thing any law firm can do to become more efficient and profitable. However, getting there can be a challenge for many law firms. In this webinar, we'll present a step-by-step approach to transitioning to electronic documents. We will identify the core obstacles you might face, how to overcome them, and chart a course so that by this time next year you'll finally have the paperless office you've been looking for.
LEARNING OBJECTIVES
Manage inbound communications with smart phone systems & web chat
Discover a methodical, step-by-step approach to transitioning to electronic documents.
Learn the core processes and technologies required by firms who want to go paperless.
Resources
Slides – A 12 Month Plan for Going Paperless
Speaker
Larry Port is the founder and CEO of Rocket Matter, the leading cloud-based legal practice management software. Larry is also a speaker and award-winning writer at the crossroads of the legal profession and cutting-edge technology. His book, The Lean Law Firm: Run Your Firm Like the World's Most Profitable and Efficient Businesses, was recently published by the American Bar Association. Larry frequently discusses design and efficiency as well as quality techniques in the software industry that can be leveraged by lawyers and other legal professionals. Larry was also named to the Fastcase 50 honoring the law's smartest, most courageous innovators, techies, visionaries, and leaders.
---
You must report your completed courses online using the course number referenced above.
Post CLE Credits