LegalFuel Speaker Series: Building a Gold Reputation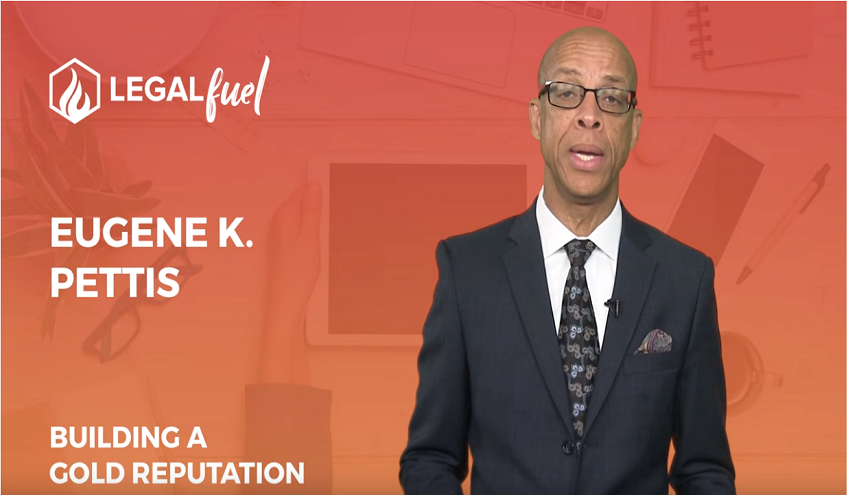 Course Number
3250
CLE
Approved for 1 hour of General CLE Credit and 1 hour of Professionalism.
Speaker
Eugene K. Pettis, Esq.
Description
This presentation will discuss the role of your reputation in developing your career. I hope it will stimulate some thoughts that will lead you to do some self-reflection, to come up with an individualized plan of how you can strengthen your reputation.
Course Agenda
Why Is Reputation Important?
When Does Your Reputation Start to Develop?
Your Reputation is Impacted by Everything You Do
Your Reputation is Everywhere
Is There a Difference Between Personal and Professional Reputation?
Once You Have It, You Must Maintain It
Social Media – The New "Word of Mouth"
The Inter-connectiveness Between Reputation and Success
Resources
Slides – Building a Gold Reputation
---
You must report your completed courses online using the course number referenced above.
Post CLE Credits